Farewell visit of the Managing Director of NEPZA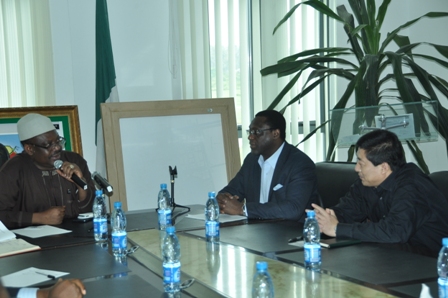 On the 23rd of July, 2012, the Managing Director of Nigeria Export Processing Zone Authority Mr. Sina Agboluaje  paid an official farewell visit to the Lekki Free Zone Development Company.
On arrival, the NEPZA MD was received by the Deputy Managing Director, LFZDC, Mr. Thompson Adeyemo, Management Staff of LFZDC, and Representatives of all Government Agencies working in the Lekki Free Zone.
The NEPZA MD explained that the essence of the visit is to assess the progress of the development within the zone and also to address all the pending issues before the Authority and get them solved before officially leaving the service of NEPZA.
He assured the zone management of his continued support to see that the zone eventually developed to fruition.
The Deputy Managing Director LFZDC, acknoledged the support of NEPZA over the years under the leadership of the outgoing MD and prays for his success in future endearvours.
The NEPZA MD was in company of GM Zones Administration and Monitoring and also the Head of the Lagos liaison office, Mr. Muazu H. Ruma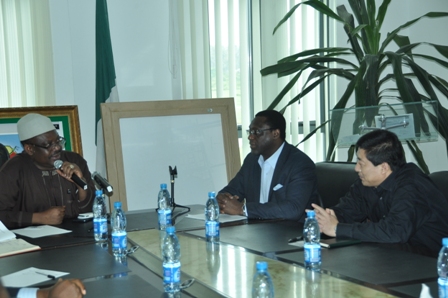 MD NEPZA Sina Agboluaje discussing with DMD LFZDC Mr. Thompson Adeyemo and Commercial Controller LFZDC Mr. Chi Changgui.