NEW CUSTOMS AREA CONTROLLER FOR LILYPOND COMMAND VISITS THE LEKKI FREE ZONE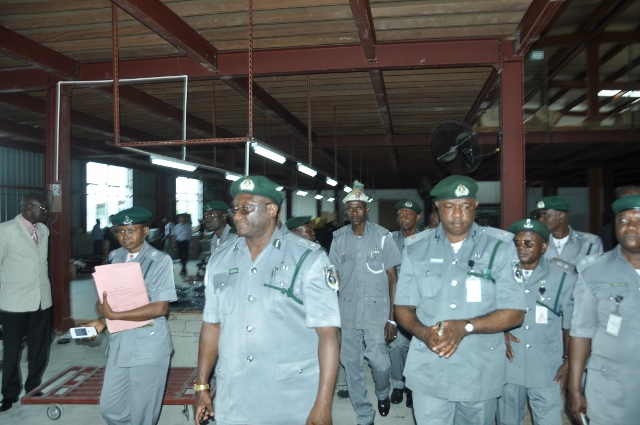 The new Customs Area Controller for Lilypond Area Command, Comptroller Willy Egbudin and his entourage paid a courtesy call on the management of Lekki Free Zone Development Company on the 19th of September, 2012.
On arrival, the Customs Area Controller (CAC) was received by the MD of LFZDC, Mr. Chen Xiaoxing and the DMD, Mr. Adeyemo Thompson at the Lekki Free Zone Conference hall.
The new CAC reaffirmed the commitment of the Nigerian Customs and Excise to the development of all the Free Zones in Nigeria and reiterated the need for all Free Zones Management to cooperate with the Nigerian Customs by providing adequate documentation for all consignment destined for the Lekki Free Zone to avoid unnecessary delay in clearing cargoes from the port.
He spoke on the 75% duty rebate on Export offered to manufacturing enterprises that have satisfied 35% value addition on raw materials imported into the Zone. He emphasized that the Customs will continually comply with the provisions of the NEPZA Act as Importation and Exportation in the Zone is concerned.
Comptroller Willy Egbudin added that the Customs Processing Centre (CPC) requested by the Zone will be followed up at the Federal level in order to fast track the approval from Customs Headquarters in Abuja.
After the meeting, The Customs Area Comptroller had a tour round the entire Zone to see what have been on ground.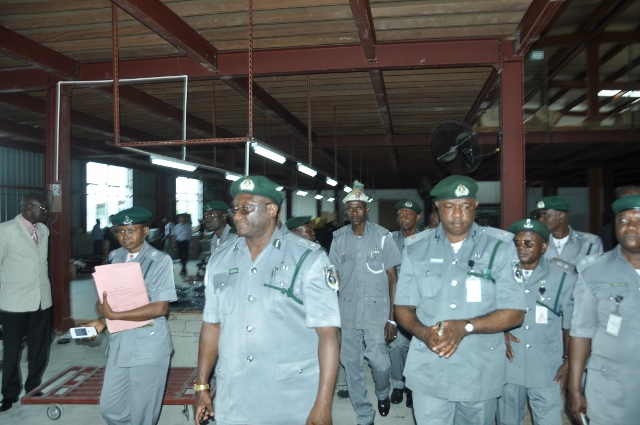 Comptroller Willy Egbudin visited the factory in the Zone