VISIT OF THE MINISTERIAL COMMITTEE ON FREE ZONE REFORM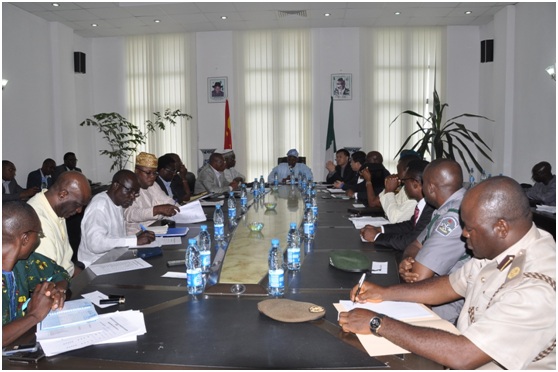 The ministerial committee on the free zone reform on Wednesday 7th November, 2012 paid a courtesy call on the management of Lekki Frr Zone Development Company.
On arrival, the committee led by it's chairman Alhaji Yusuf Abdulahi was received by the management of Lekki Free Zone led by the Chairman, Otunba Olusegun Jawando (Mfr), the Managing Director, Chen Xiaoxing, Managing Director, Lekki Worldwide Investment Limited, Mr. T.A.B Disu and the Commercial Comptroller LFZDC, Mr. Chi Changgui.
The committee chairman in the opening remarks expressed his satisfaction with the level of development in the Zone but emphasize the need for continuous collaboration between the Zone management and agencies of government that are assigned to contribute to the development of the zone.
The committee chairman added that the committee's job is basically to examine the challenges confronting Free Zones in Nigeria and recommend solutions in form of policy document to the Federal Government for adoption.
The committee during the session examined all necessary documents required of a free Zone and also reviewed the Custom and Immigration procedures as it affect the operations of registered enterprises in the Zone.
The committee chairman conclude that a report will be compiled based on the deliberations and observations during their visit. He reiterated the commitment of the current administration to the development of free Zone stating that it is only through free Zone operations that the economy can be developed and employment will be generated.
Mr. Gbenga Kuye, one of the committee member gave the vote of thanks on behalf of the committee for the warm reception and cooperation accorded them by the Lekki Free Zone Management.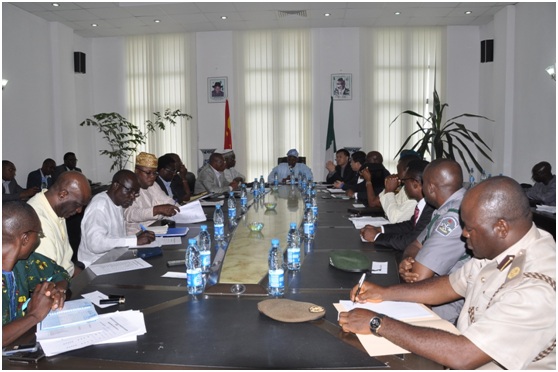 Deliberation in the LFZDC Conference room
The delegation had group picture with LFZDC Management and Government Agencies representatives.