The Global Tank Farm Investors and Stakeholders Meeting Held in LFZ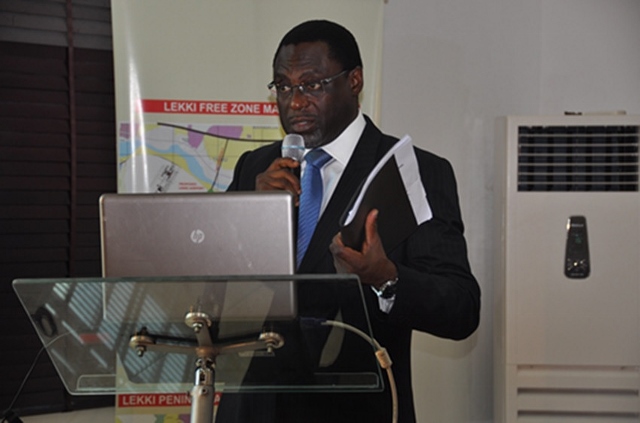 On March 12, 2013, the Global Tank Farm Investors and Stakeholders meeting was held at the LFZDC Conference Room.
The meeting was opened with   a short remark by the Managing Director of LFZDC Mr Chen Xiaoxing followed by Opening Remarks by Mr Sadiq Kassim, representative of  the Managing Director of NEPZA including a team of NEPZA, Customs, Immigration  Officials, Mr T.A.Disu the MD of Lekki Worldwide Investment Limited, Chief Executive Directors of Tank Farm Investors and their representatives. The supervisor and moderator of the meeting was Mr Adeyemo Thompson, the Deputy Managing Director of LFZDC.
Among the attendants of the Tank Farms Investors are Barbedos Oil & Gas FZE, Giorgio Oil & Gas FZE, Imad Oil & Gas FZE, M.R.S. Oil & Gas FZE, Northwest Oil & Gas FZE, Pinnacle Oil & Gas FZE, Plural Oil & Gas FZE, Puma Energy FZE, Rano Energy FZE, Spog Petrochemicals FZE, and Candel FZE.
The purpose of the meeting was to resolve all the pending issues that arose from the Planning Department Stakeholders Monthly Monitoring meetings, Land Community Issues and the Building of the Single Point Mooring System (SPM) amongst other issues; in order to harmonise the detailed infrastructure requirements, identify problems and jointly proffer solutions to them.
The Interactive session gave all the Investors the opportunity to ask all the burning questions affecting their progress and they were dealt with accordingly by the relevant participants.
In Conclusion, the Managing Director of LFZDC thanked everyone for attending while stating that time is of the essence and that the Lagos State Government and LFZ Management desire the rapid development of the zone. He reiterated that a meeting of all CEO's of the Oil and Gas Investors is a paramount of importance to discuss further on the issue of SPM and Its Operations.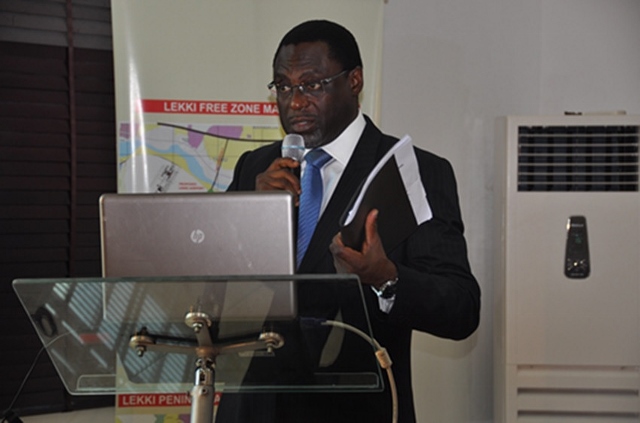 Mr. Thompson, DMD of LFZDC, anchored the meeting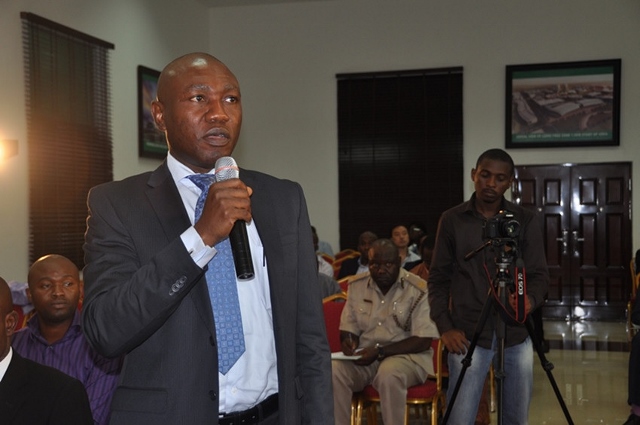 One of the CEO asking questions during the forum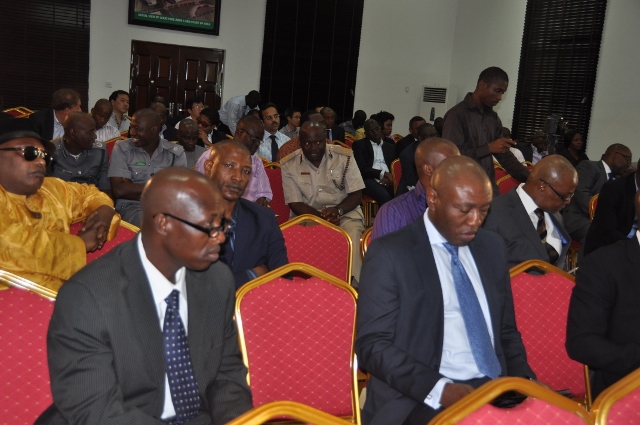 Attendants for the forum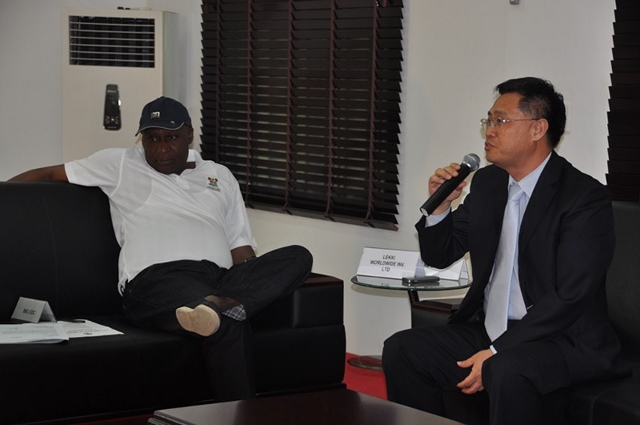 MD, LFZDC answering some question along side Mr. Disu MD,LWIL on community issues