Chinese Ambassador Visited Lekki Free Zone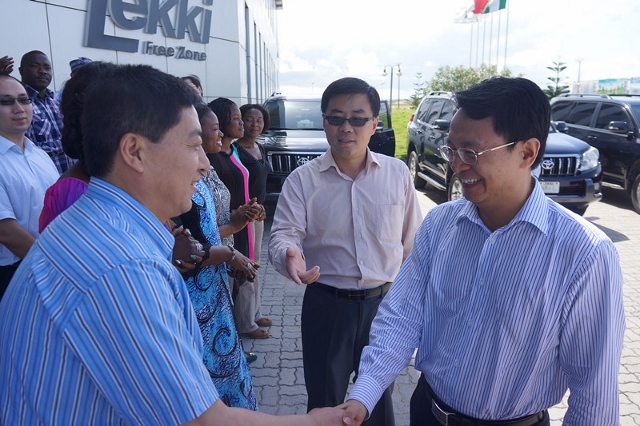 On 19th April, 2013, Mr. Deng Boqing, the Chinese Ambassador, visited Lekki Free Zone, together with Mr. Liu Xianfa, the Consular General and Mr. Zhou Shanqing, the Consular of Economic & Commercial Office.
Mr. Zhang Guofeng, Engineering Controller and Mr. Chi Changgui, Commercial Controller of LFZDC, and all the members staff of LFZDC were on ground to welcome them.
Mr. Zhang presented the overall planning and development progress of LFZ, as well as the challenges encountered. The Ambassador highly praised the significance of LFZ in politics and economy, and fully affirmed the contributions done by Lekki Free Zone developers.
He is confident for the future of LFZ though there are some challenges. Besides, The Ambassador emphasized that LFZ project must be supported by the government, so in the coming Nigerian President 's visit to China, he will put it on the list of concerns to discuss.
Afterward, EC and CC accompanied the delegates to visit the construction sites, including eagle lake, standard factory and lagoon.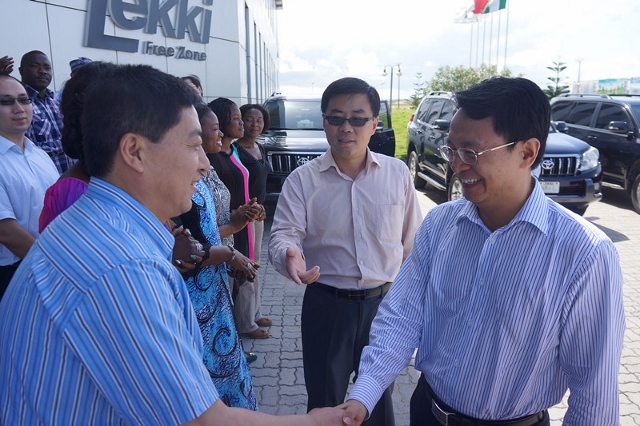 Staff of LFZ welcoming The Chinese Ambassador
The delegates visited the construction sites