PRESIDENT OF CRCC VISITED LEKKI FREE ZONE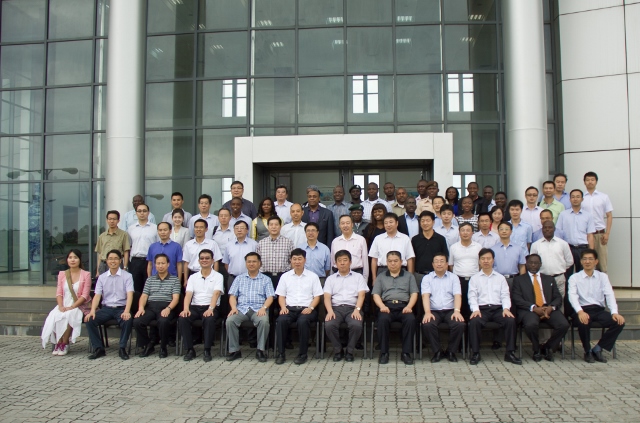 On 20th August 2013, a delegation led by Mr. Zhang Zongyan, the President of CRCC, visited Lekki Free Zone. The Managing Director, Deputy MD, Commercial Controller, Engineering Controller and all the staff of LFZDC warmly welcomed the CRCC President and his delegates at the entrance of the Administrative building of LFZDC.
 Accompanied by Mr. Chen Xiaoxing, MD of LFZDC, the delegation visited construction sites, staff residential camp and some enterprises within the zone, in order to know the progress of ongoing projects.
Afterward, in the board room, MD of LFZDC make a presentation on the development progress of LFZ, as well as the challenges encountered presently. President of CRCC highly appreciate the significance and achievements of LFZ and pointed out the difficulties and opportunities for LFZ are unprecedented.
We have to carry out the work in a diligent manner and more systematic way to expand and speed up the construction and development within the zone. As for the challenges encountered, CRCC President promised that CRCC would give their maximum support in all aspects required of CRCC.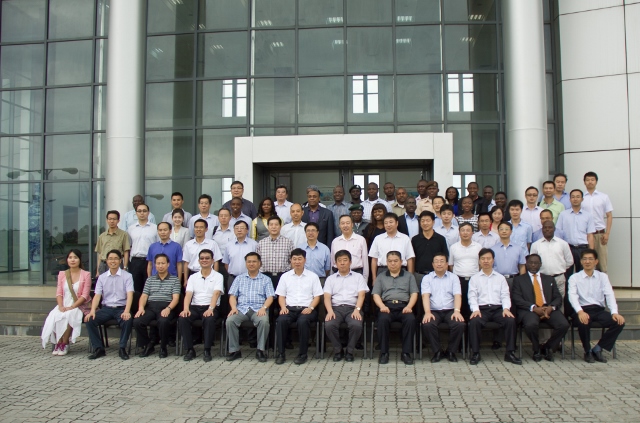 CRCC delegation and Management staff of LFZDC and Government Agencies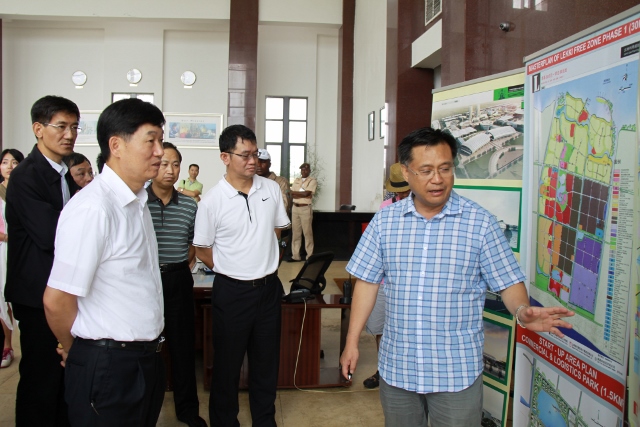 MD, LFZDC presenting the developmental stage of LFTZ to the CRCC President