Vice President of CRCC Visited Lekki Free Zone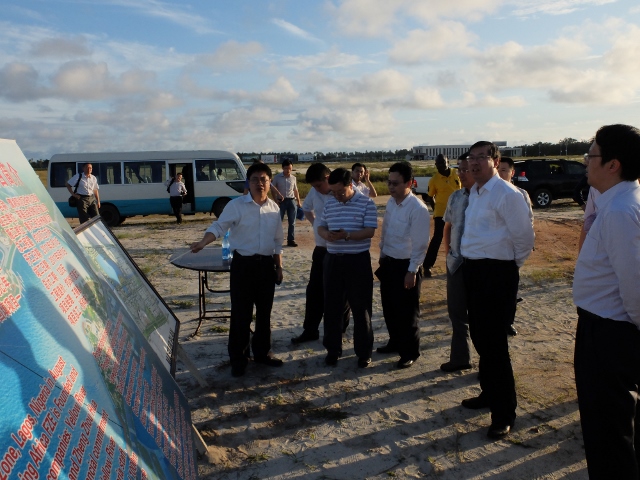 On October 12, 2013, a delegation led by Mr. Zhuang Shangbiao, Vice President of CRCC, visited Lekki Free Zone.
Accompanied by Mr. Chen Xiaoxing, MD of LFZDC, the delegation visited construction sites and some enterprises within the zone, in order to know the progress of ongoing projects and the production and living conditions of Free Zone Enterprises.
In addition, the delegation visited the construction site of the temporary power plant to see the progress.
Afterwards, in the board room, MD of LFZDC made a presentation on the development progress of LFZ, as well as the challenges presently encountered.
Mr. Zhang Peiran, Director of Capital Management Department of CRCC, Mr. Xu Sifa, Chairman of CRCC Harbour & Channel Engineering Bureau Group Co., Ltd, Mr. Li Ning, Chairman of China Railway Construction Investment Group Co., Ltd, and Mr. Wang Tao, Managing Director of China Railway Material Group Co., Ltd were among the delegation.