SENDFORTH PARTY FOR THE OUTGOING MANAGING DIRECTOR OF LFZDC, MR. CHEN XIAOXING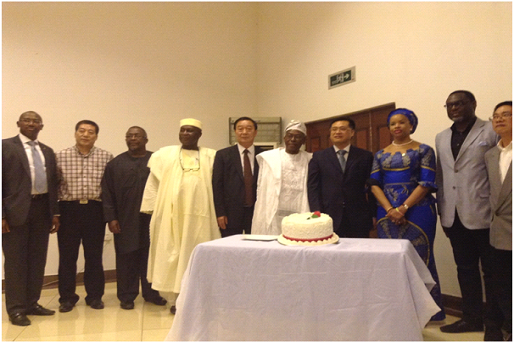 On the 16th January 2015, the Management and Staff of LFZDC organized a sendforth party for their out-going Managing Director, Mr Chen Xiaoxing, who had served meritoriously with the company since its inception in 2006.
Mr. Chen Xiaoxing played a vital role towards the establishment of LFZDC. He was Chairman of LFZDC for over 4 years and also served as Managing Director for over 2 years.
During his time with the company, Mr Chen supervised the development of various projects within the zone.
The management and staff of LFZDC will surely miss his leadership and also wish him well in his future endeavours.