2015 End of the Year and send-forth Party for Outgoing Directors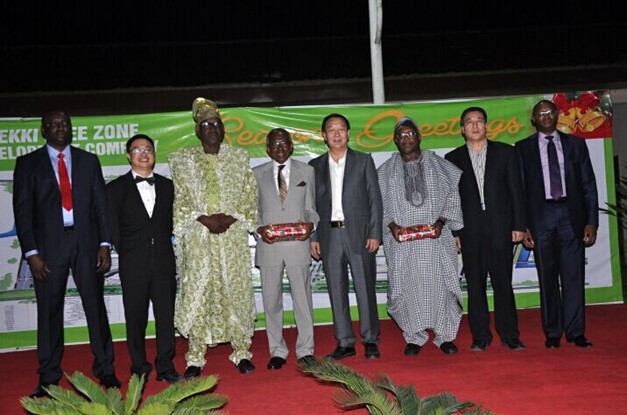 In the evening of December 22, 2015, the End of the Year and Send-forth Party for the outgoing LFZDC Directors was held in LFZ.
The MD of LFZDC, in the person of Mr. Ding Yonghua, the Deputy Managing Director, Mr. Rotimi Ibrahim, the Commercial Controller,Mr. Chi Changgui, the Engineering Controller, Mr. Huang Xigong, Former LFZDC Chairman, Mr. Olusegun Jawando, one of the Former Director, Mr. Biodun Jaji, representatives
of the Free Zone enterprises, and staff of the LFZDC were present to grace the eventful party.
From left to right: The Admin controller, Mr. Jacob Adebola Blessing, the Engineering controller, Mr. Huang Xigong, the DMD,  Mr. Olurotimi Ibrahim, the Outgoing Chairman, Mr. Olusegun Jawando, the MD, Mr. Ding Yonghua,  an Outgoing director, Mr. Jaji , the Commercial controller, Mr. Chi Changgui, and the Company Secretary, Mr. Oluwa Biodun