The Official Commissioning Of The Customs Processing Centre At The Lekki Free Zone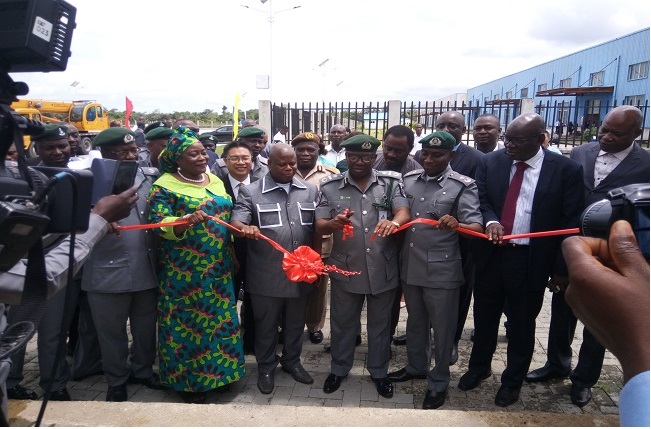 The Management of LFZDC on Monday 19th June 2017 hosted the Comptroller General of Customs Col. Hameed Ibrahim Ali (RTD) who was ably represented by the Deputy Comptroller General  Free Zone Excise and Industrial Incentives (DCG) Austine Chidi,  at the official commissioning of the Customs Processing Centre(CPC) at the Lekki Free Zone.
Also in attendance, was the Comptroller Tincan Port II AREA Command. (CAC) Dalhat M. A. and other senior Customs officers.
The entourage was received at the Zone by the General Manager Private Zones (NEPZA Mr. Oyeshola Oyekunle (AGM Private Zone), Madam Pwashino Eldon (NEPZA), Deputy Managing Director of Lekki Free Zone, Mr Rotimi Ibrahim,  the Administrative Controller, Mr Jacob Adebola, the Engineering Controller, Mr Huang. and the resident Customs officer A.C Anyanwu Chuks.
The CPC is expected to serve as a one stop shop outfit where Customs duty can be assessed through the Direct Trade Input (DTI), Goods can be released by dedicated Customs officers, and Exiting process can be carried out, after appropriate duty payment on goods destined for export. Thereafter, entry would be closed, that is, exited from the system before such goods can be exported into Customs Territory.