Chinese Special Envoy Visited LFZ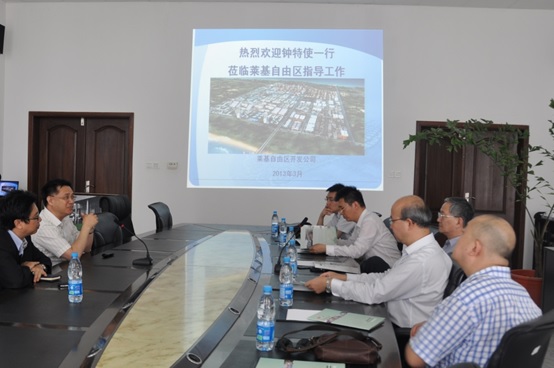 On March 20, 2013, Mr. Zhong Jianhua, the Chinese special envoy to Africa visited LFZ with Mr. Liu Xianfa, the consular general of P.R.China in lagos. Mr. Chen Xiaoxing, MD of LFZDC, and all the staff expressed warm welcome to their coming.
In the meeting, Mr. Chen Xiaoxing presented the overall planning and development progress of LFZ to delegates in details and the special envoy put forward some precious opinions and suggestions, while he is interested in the investment in LFZ, constructions of infrastructures and some other issues.
Finally, he stated that he admired the insight, wisdom and sacrificing spirit of LFZ developers, and wished LFZ would make greater achievement in the future and become a model of China-Nigeria cooperation.
Afterwards, MD and some Chinese staff accompanied delegates to visit LFZ and the beach. The special envoy extended his thanks to our warm reception.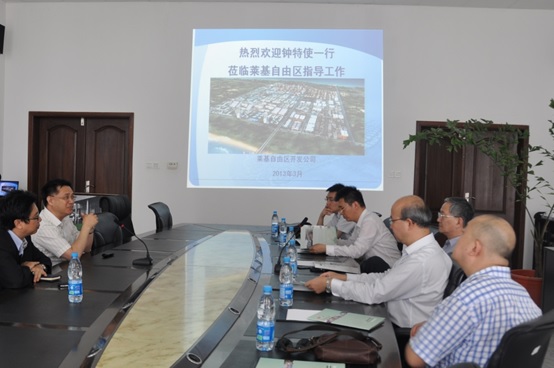 Mr. Chen Xiaoxing  presenting LFZ to the delegates