FAMILIARIZATION VISIT OF THE HON. COMMISSIONER OF COMMERCE, INDUSTRY & COOPERATIVES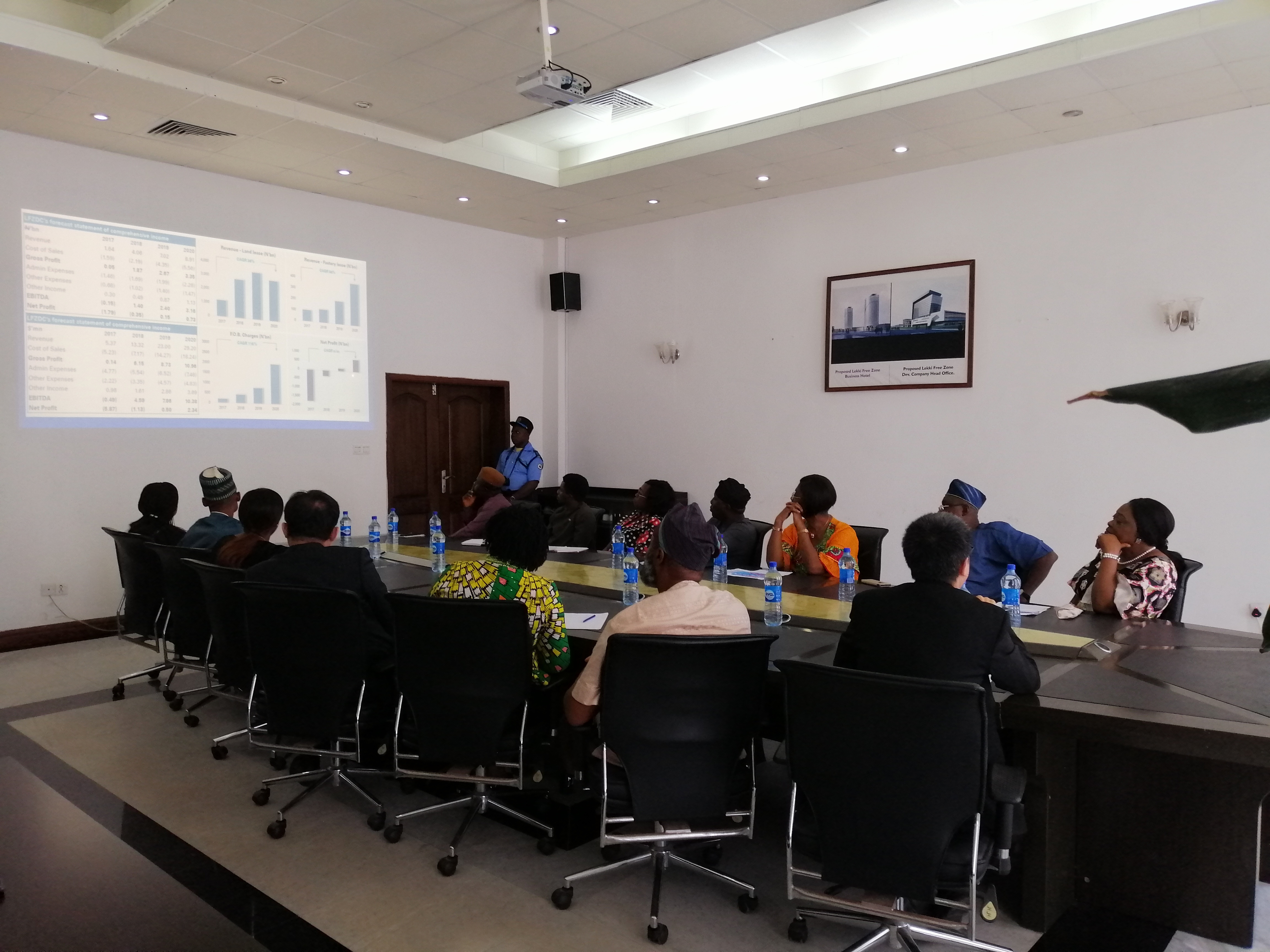 On the 30th of August, 2019, The newly installed Lagos state Commissioner for the Ministry of Commerce, Industry and Cooperatives, in person of Hon.(Dr.) Mrs. Lola Akande visited the Lekki Free Zone. She was warmly received by the Managing Director , Mr. Huang Xigong and the Deputy managing Director, Mr. Adgboyega Balogun.
The Honorable commissioner was familiarized with the developments of the Free Zone through the presentation by the MD and a site visit to all the over 30 operating enterprises. She thereafter, expressed deep satisfaction
and great enthusiasm with the economic activities in the Zone. She reassured the LFZDC Management of the strong support and commitment of the Lagos State government to the complete fulfillment of the Free Zone project.
The Hon.(Dr.)Mrs. Lola Akande was accompanied by the Special Adviser to the Governor on Commerce, Industry & Cooperatives, Hon. Oladele Ajayi, the Ministry's Permanent Secretary , Dr. (Mrs). Bola Balogun and other dignitaries.