NEW NEPZA MD VISIT TO LEKKI FREE ZONE SOUTH WEST QUADRANT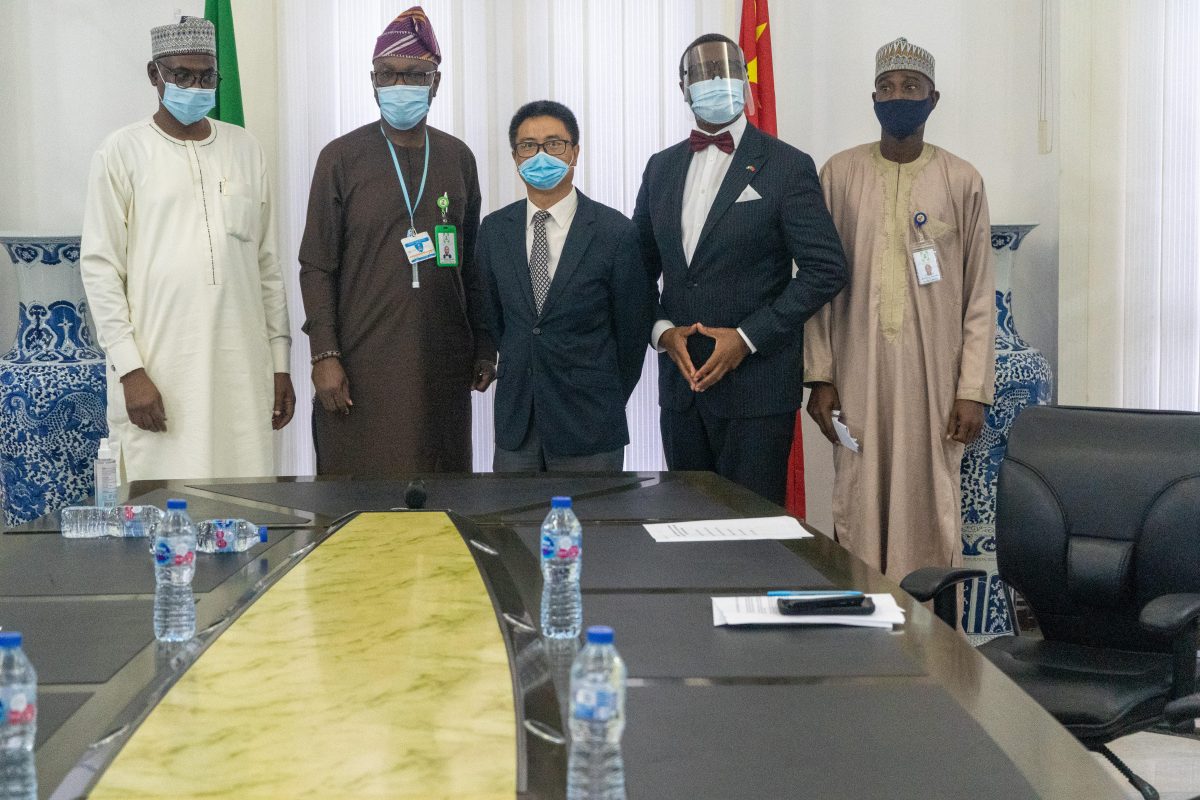 On 17th August 2020, the Management and Staff of Lekki Free Zone Development Company warmly welcomed the Managing Director of NEPZA, Professor Adesoji Adesugba and other delegates from NEPZA to the South West Quadrant of Lekki Free Zone.
It was the maiden visit of Professor Adesugba to all private zones in Lagos state and Ogun state. In attendance at the occasion were also representatives from other governmental agencies in the Zone including the Nigeria Customs Service, Nigeria Immigration Service and other officials of NEPZA from the Lagos liaison office.
The Managing Director of LFZDC gave the opening remark about the Lekki Free Zone project, the shareholding structure and details of the Companies representing the shareholders
The Deputy Managing Director gave a brief presentation about the South West Quadrant project. In his presentation, he spoke about the existing investors in the Zone, the infrastructure in place to support their business activities, among other notable discussions.
The MD of NEPZA responded by appreciating the Management and Staff of Lekki Free Zone Development Company for their contribution to the development progress within the Southwest Quadrant and assured the Management of LFZDC his continuous support and commitment to the development of Lekki Free Zone project
Professor Adesugba and other delegates were taken on a tour of the zone to the Standard Factory Area, the Water Treatment Plant, the Power Plant and other operating Enterprises within the Zone.