LFZDC MEDICAL OUTREACH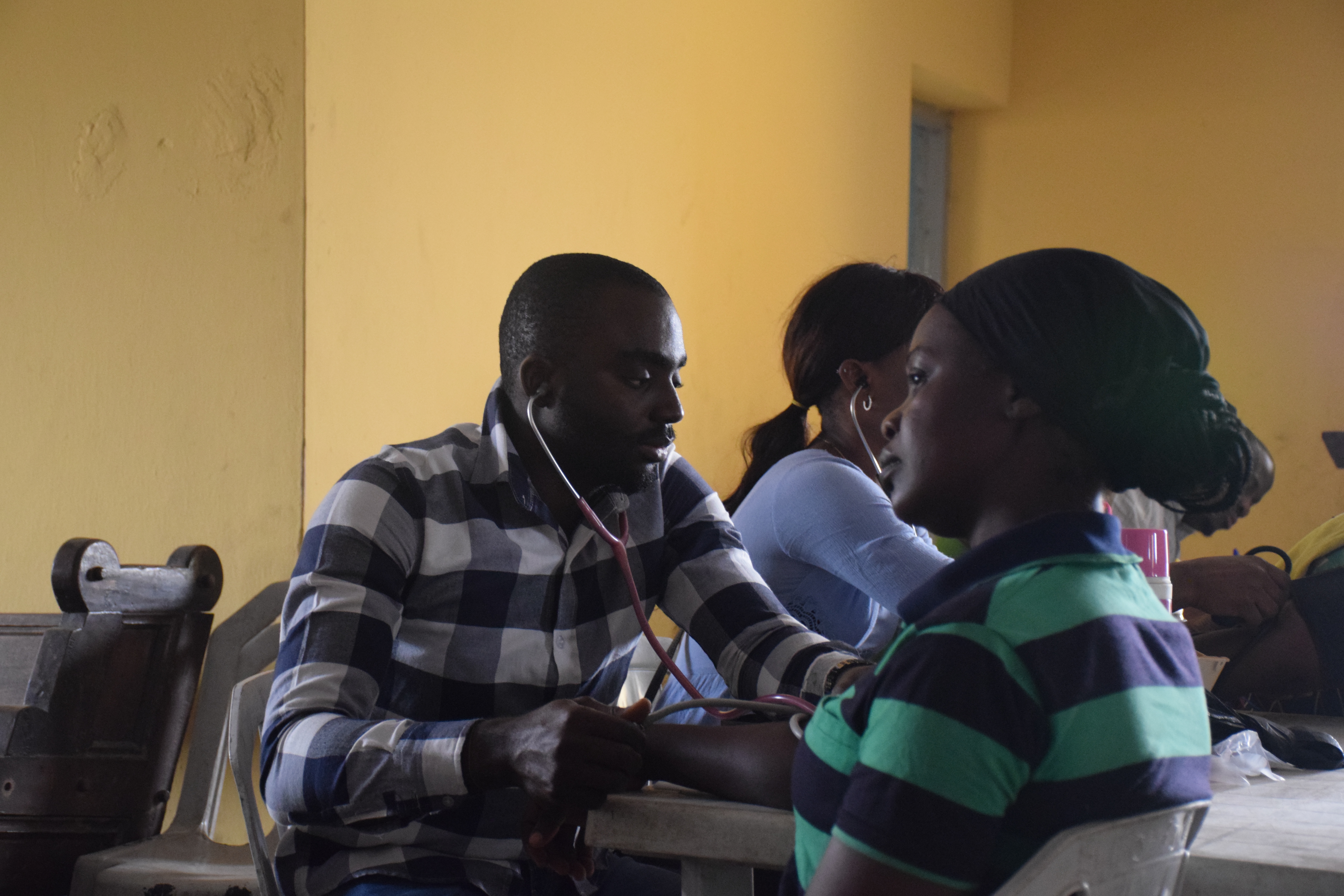 In line with our commitment to improve the quality of life of the indigenes and residents of our host communities, the Lekki Free Zone Development Company organized a robust medical outreach to cater for the increasing medical needs of the residents of Ilege, Tiye, Idasho and Imobido communities from 6th February to 19th February 2020.
Some of the high points of the outreach were the sharing of free hearing aids to residents' with impaired hearing, optical checks and sharing of free glasses to people with impaired sights, tooth extraction, scaling, polishing and other dental care, ear syringing, blood pressure and blood sugar level checks, free medical consultancy, prescription and provision of free drugs to treat common illnesses.
Members of the communities received the medical team with a warm embrace as such medical outreaches are uncommon within their communities and as one would expect, the turnout from the host communities was highly impressive with over 1500 people recorded by Canterbury medical team that executed the project. The faces of the participants were lit with smile and their hearts filled with appreciation to the Lekki Free Zone Development Company as they walk out of the different venues relieved of some of the common illnesses they have lived with for a long time.
During a brief session with newsmen, the Deputy Managing Director, Mr. Emmanuel Adegboyega Balogun commented that such services to humanity is necessary to demonstrate the company's gratitude to the host communities for providing LFZDC with a peaceful and enabling business environment. According to him, the communities deserve even more and LFZDC will continue to look for ways to assist and improve the standard of living of the residents of the host communities.
Programs like these reassures the host communities of the unwavering support of company and further helps to strengthen the existing relationship between the company and her host communities.