SPACE FOR LEASE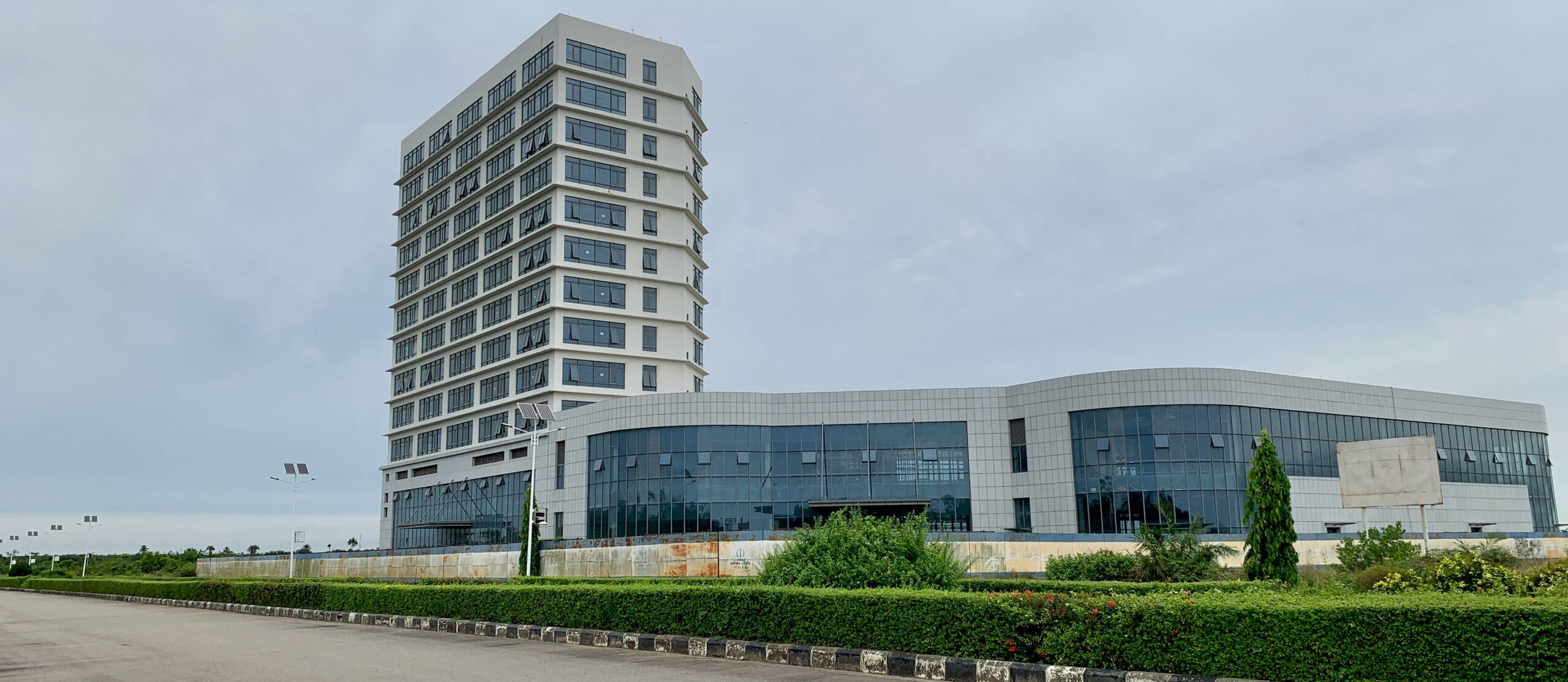 The Multi-Storey Office Complex located within the Commercial and Logistics Business
District in the Southwest Quadrant of the Lekki Free Zone provides a strategic location for all
Service based Enterprises to carry out their business transactions on a daily basis.
Hotel:
Hotel Operators who are desirous of setting up luxurious short-stay apartments and
hospitality services should take advantage of this unique location and opportunity to break
new frontiers in the hospitality business and capture the market that the overall development
in the Free Zone axis offers.
Banking:
Guaranteed Security is a major attraction for banking business, currently, two different areas
of about 800 and 400 square meters respectively in the ground floor of the Office Complex
Podium have been designated for banking services. This facility located in a secured
environment provides a unique opportunity for Nigerian Banks to capture the financial
market in the free zone axis and the Lekki Deep Sea Port Area.
Supermarket: Considering the rate at which the Zone is developing and the increasing
number of employees, the Management intends to pay more attention to the comfort and
convenience of investors that are living within the confines of the Zone and this is why it is
essential to have consumables retail market (Supermarket) where everybody can shop for
food items, toiletries and other consumables. The supermarket is located on the first floor of
the office complex podium. A total size of about 813 square meters has been designed for
this purpose.
Office Space:
The development of the Lekki Deep Sea Port and the Dangote Refinery will
attract diverse kinds of services ranging from Commercial, Consultancy, Maintenance and
Logistics. This facility will afford service rendering enterprises the opportunity to be located
within close proximity to locations where their respective services and business opportunities
abound.
For more information kindly contact Marketing
On 07043294030