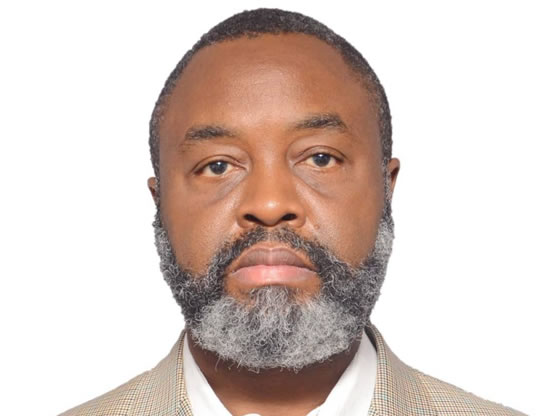 DMD, LFZDC
Deputy Managing Director, LFZDC
Mr. Adegboyega BALOGUN is the Deputy Managing Director (DMD) of the Lekki Free Zone Development Company (LFZDC).
He is an attorney, real estate consultant, entrepreneur and public sector administrator with over 23 (twenty-three) years of professional career in both private and public sector. Adegboyega Balogun was prior to his appointment the managing partner Balogun, Balogun & Balogun, a law firm in Lagos Nigeria and director of numerous companies including, Quest Realty Company and Oil & Gas Equipment Services Ltd. He is also a director of Ibile Foundation Ltd/GTE, a citizens sector social welfare organisation committed to promoting the social welfare of people of Lagos.
He joined the Lekki Free Zone Development Company (LFZDC) in February 2008 and was appointed the 1st General Manager, Legal. His outstanding performance earned him key managerial appointments in numerous roles so much he became the 1st General Manager Legal & Administration. He was thereafter in February 2010, promoted to the position of 1st Administrative Controller of the LFZDC, a position which he served in till he resigned in 2012 to return to active legal practice.
In performance of his roles as GM Legal, GM Legal and Administration and Administrative Controller of the LFZDC, Mr. Adegboyega Balogun was responsible for the preparation and implementation of the work program at LFZDC. His duties also included coordinating the management and administration of human resource activities and ensuring consistency in the application of rules and procedures. He led the preparation and implementation of the work program, ensuring that financial resources were utilized towards implementing activities in accordance with the organisation's budget and allotments. He also supervised and provided guidance on financial administration and management information issues and practices to colleagues, monitored and evaluated contracts/payment to contractors and service providers, administered, reviewed and provided advice on the interpretation of legal issues and application of policies, regulations and rules. In addition, he managed conflict resolution with the communities and negotiation of settlements of appeals and complaints.
He is a purpose-driven legal practitioner with a clear, logical mind, and practical approach to problem-solving. He possesses a great eye for detail and enjoys overcoming challenges.
Mr. Adegboyega Balogun is an optimistic, open-minded, friendly and resourceful administrator. He possesses an excellent ability to motivate others, and great communication skills at all levels, thereby ensuring an excellent working environment for all members of his staff.
A member of the Nigerian Bar Association (NBA), he has attended numerous professional development programs and seminars across the globe.
Mr. Adegboyega Balogun is an alumnus of the LAGOS STATE UNIVERSITY LAGOS, NIGERIA and holds a Bachelor of Laws (LL.B.) and a Barrister-at-Law (B.L) from the NIGERIAN LAW SCHOOL LAGOS, NIGERIA.